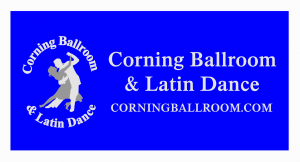 ---
"Tracy, Thank you for teaching us the beautiful dances. You're the best dancer and the best teacher I ever had. Thank you again for the beautiful things you taught us."
Annie Yu
---
"The Line Dance classes are great exercise and great fun!! It is a painless way to keep fit!"
Susan M.
---
"Hi Tracy, I feel lucky to have had a super good Latin Dance teacher like you in Corning. I"ll keep dancing"
Ying Melissa Geng
---
"I love Corning Ballroom & Latin Dance. I enjoyed the Inline Ballroom & Latin dance when I was in Corning."
Kyoka Kagawa
---
"I have been dancing for years but I learned SO much. Thank you for your guidance and patience.
Catherine T
---
Your classes really made our cruise memorable. It was a trip of a life time.
Thank you for teaching us not only to dance but to also be able to match the music to the correct dance!
We were able to get up, have fun and dance with confidence.
Anna & Michael P.
---
Tracy is an excellent teacher and classes are always filled with dance content and fun. Great exercise too!!
Beverly Knotts, Line Dancer
---