Corning Ballroom believes in rewarding dancers for their hard work and commitment, recognizing their improvement, setting goals and monitoring progress. Corning Ballroom offers it's dance students an unrivaled experience with the chance to have their performance assessed by Ballroom, Latin & Line dance experts.
---
CORNING BALLROOM"S INTERNATIONAL BALLROOM & LATIN DANCE

EXAMINATIONS.
Dancers are offered the opportunity to dance in our fun in-house assessment program.
The examination includes:
A unique chance to dance in front of a Ballroom dance judge.
A positive report which provides invaluable feedback on the dancer's progress.
Expert tips to improve your dancing further.
The presentation of an award to acknowledge improvement and success.
Our next examination sessions is June 2021
Corning Ballroom's Amateur Dance Syllabus prepares dances of all ages for the following graduated awards.
21 different Ballroom Latin & Classical Sequence One Dance Awards……Great for children and social dancers just starting.
20 different Ballroom, Latin & Classical Sequence Newcomer Awards….Great for setting new goals
International Standard & Latin Bronze, Silver & Gold Awards …..Great for serious dancers of all ages.
International Ballroom & Latin Formation Trophies for all ages and levels…..requires dance skills and teamwork. Dancers are judged as a team.
---
INTERNATIONAL DANCE TEACHER ASSOCIATION DANCE EXAMINATIONS.


IDTA exams follow the same format as our in-house assessment exams.
However, the dancers perform in front of an external IDTA examiner and dancers have the chance to perform for IDTA medals which carry worldwide recognition.
---
INTERNATIONAL DANCESPORT COMPETITIONS
Do you love to get dressed up? Do you want to meet other dancers? Do you love a challenge?In the Fall and the Spring, students are invited to dance in fun local dancesport competitions.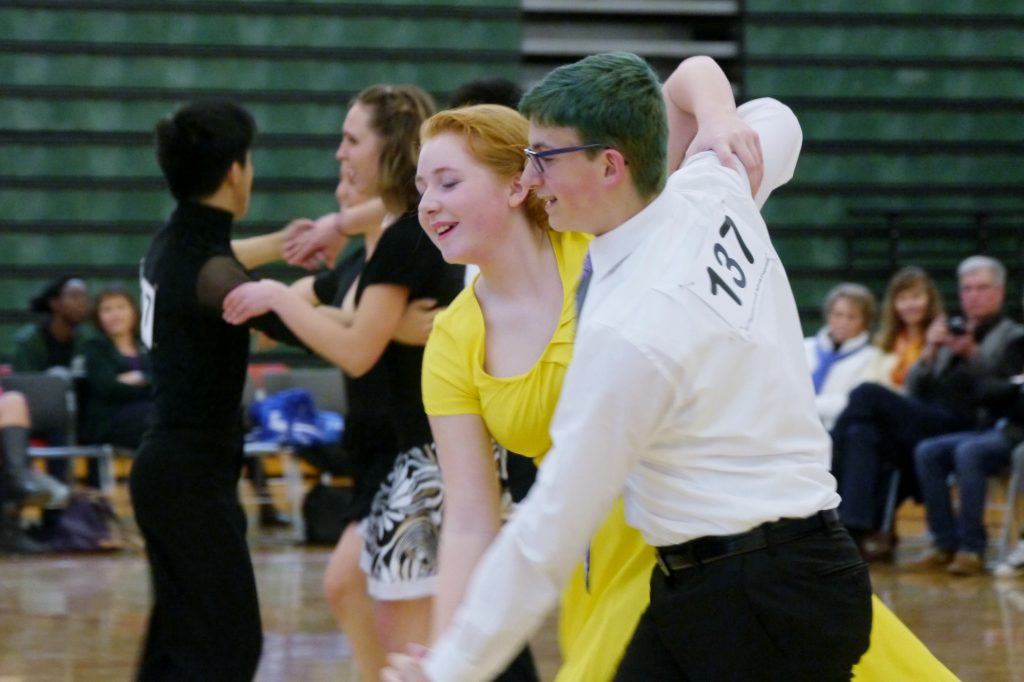 Competitions are a unique chance to dance in front of a world class Ballroom and Latin experts. There are often 6 to 8 judges at each competition. Competitions days are great fun and a good opportunity for dancers to apply their dance skills and assess where they need to improve.
There are a range of coveted ribbons for dancers placed in the top six of each competition. There are competitions for all levels of dancers including Newcomers, Bronze, Silver & Gold and above.
---
DANCE PERFORMANCES
Performance opportunities are offered to all interested dancers of all ages, dance levels and dance styles. These include parades, talent shows, recitals, local community events and dance workshops.
---