CORNING BALLROOM HAS A FULL SCHEDULE OF GROUP DANCE CLASSES AND PRIVATE LESSONS IN THE FOLLOWING DANCE STYLES…
Social Ballroom & Latin Dance.
Custom Wedding Dance Choreography.
Country & Western Line Dance
Ballroom & Latin Line Dance.
International Latin & Standard Ballroom Dance.
Ballroom & Latin Formation Dance.
Old Time Classical Sequence Dance.
Frequently asked questions.
HOW MUCH DO THE GROUP CLASSES COST?
Adult classes cost $15/hour.
Children's classes cost $10/hour.
Adult Inline & line dance classes cost $10/hour.
HOW MUCH DO PRIVATE LESSONS COST?
Private lessons cost $75/hour.
DO I HAVE TO REGISTER?
Join group classes any time.  Payment in cash or check is weekly per class.
To schedule and register for classes and private lessons please contact me at 607 368 4136 before 2 pm and after 9 pm or register on Facebook.
WHAT SHOULD I WEAR?
Dress in layers in comfortable clothes you can move in.
Wear smooth-soled shoes.
No flip- flops, mules, heavy sneakers or bare feet.
DO I NEED A PARTNER?
Please bring a partner at this time.
Preferably, dancing is a two person pastime. However, singles are welcome if they are prepared to dance with another solo attendee.
WHAT SHOULD I BRING?
A water bottle, a mask
WHAT IF I HAVE TWO LEFT FEET?
Only my dog has two left feet! If you can walk you can dance. Some people learn slowly, some faster but the more you dance the easier it will become. Classes are small, easy to follow & I am there to make you successful!
I HAVE A MEDICAL CONDITION. CAN I DANCE?
Dancing is an active sport so please consult your Doctor.
---
LOOKING FOR THE PERFECT GIFT?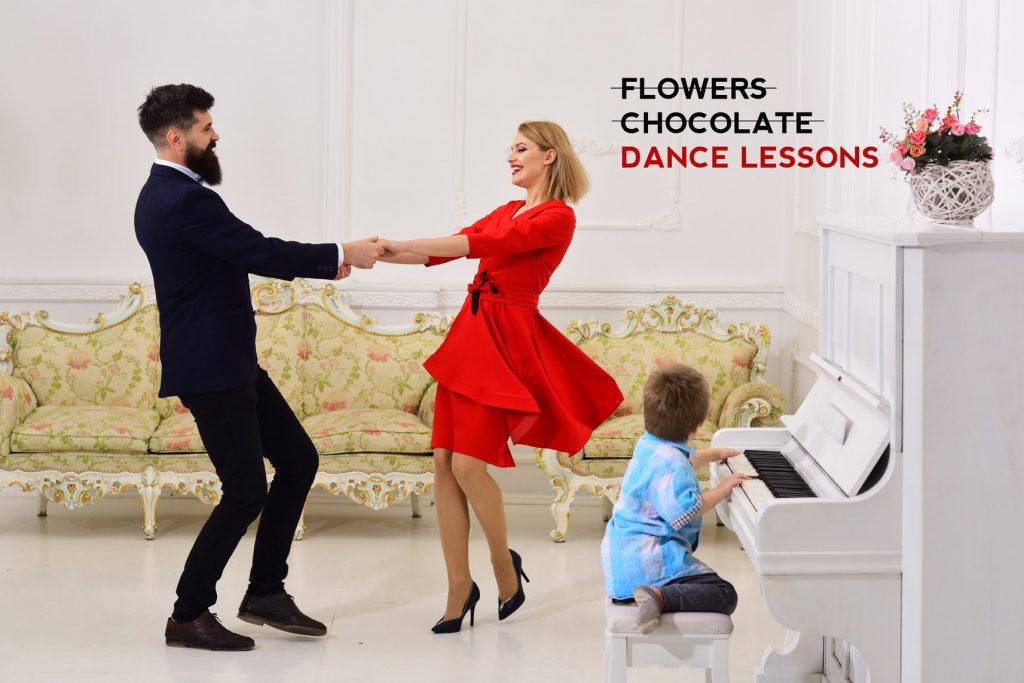 Why not try something different this year? A dance gift voucher makes a perfect gift.
Six dance class gift voucher for Adult Ballroom & Latin is $90
Six dance Class gift voucher for Line Dance or Children's Classes is $60
Private lesson voucher for all styles of dance and choreography is $75.
---
For more detailed class descriptions go to choose your class
or
---