INTERNATIONAL LATIN DANCE
There are five International Latin dances which were standardized in England and which are now danced throughout the world.
Couples enjoy dancing, performing and competing in this exciting, energetic style.
CHACHACHA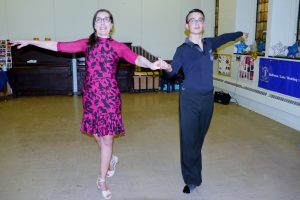 From Cuba, the 1950's Chachacha is a fusion of Rumba and Mambo.The Chachacha rhythm is found in much of today's popular music as well as in Latin Music making it a versatile dance to learn. The name comes from the rhythm of the dancer's feet on the floor. It is a cheeky, playful dance with lots of hip action you are sure to LOVE!
RUMBA
From Cuba, the 1930's Rumba is an earthy, sensuous dance with lots of hip action. If you are feeling passionate this could be the dance for you.
SAMBA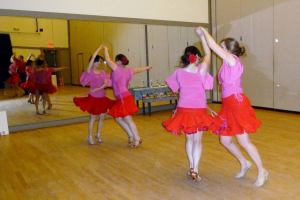 From Brazil, the 1920's Samba is the dance of Carnival.Based on Brazilian folk dances of the 1830's it is full of rhythm, bounce, spins and hip action as it travels around the floor. If you are ready to party this happy, exciting dance is for you.
PASO DOBLE
From Spain, the Paso Doble started as a march introduced during Napoleon's advance into Spain.The dance floor becomes a Spanish arena. The man is the arrogant Matador and the woman is the cape that entices the bull. If you enjoy a bit of drama this intense, passionate dance is for you.
JIVE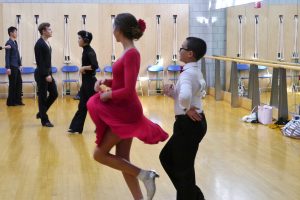 From the USA, the dance of the GI was taken to England by American servicemen during the 1940's.The dance has influences of 1920's Lindy Hop, 1930's Jitterbug and Boogie-Woogie, 1940's Swing and 1950's Rock 'n 'Roll. Are you ready for a very fast, energetic dance with some bounce and very sharp kicks and flicks?
LATIN PARTY DANCES
MERENGUE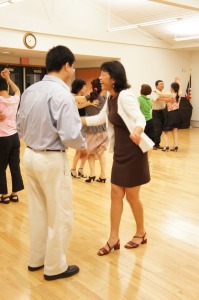 From the Dominican Republic, the simplicity and fun of the Merengue makes it the perfect beginner party dance. The Merengue is usually danced to fast temps with beautiful sensuous body movements.
SALSA & MAMBO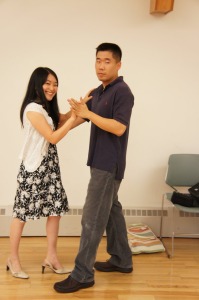 One of the world's most popular dances Salsa is based on Afro-Cuban roots. It originated in Cuba as Mambo and is fueled by African drum rhythms, Spanish guitar music and dance innovations from Cuba, Puerto Rico, New York, LA, Miami and even London. Are you ready for this fun, flirtatious social dance?