2023
December
November
Winter Line dances start to some of your favorite holiday music.
Classes closed November 23rd to 26th
October
30th Boot Scootin' Spooky Line Dance Halloween Costume Party.
2nd Halloween Line Dances start
September
Harvest Festival performance.
Fall Line Dances and Latin Line dances start. Let's Get Loud!
Fall Classes Start.
15th to October 15th Latin dance spotlight to celebrate Latin Heritage Month.
August
Celebrate Watkin's Glenn and Nascar with the Boot Scootin Nascar Time Line dance.
July
International Dance Teacher's Association Conference, Blackpool, UK
June
Celebrate Father's Day with a father daughter Waltz. All ages welcome.
Enjoy Summer Line dances in all levels of Line dance .
LGBT Pride Month.
Celebrate June with Line dances about love .
May
Celebrate Mom, Aunts and Grandmothers with a Mother's Day Tango. All ages welcome.
Traditional English Country dances in family Ballroom classes.
April
Family Ballroom Spring Bunny Bash
Wedding Dance Open House.
Wedding Line dance month. Come learn all the wedding Line dance favorites.
March
Irish themed Line dances all month.
Wear green and come learn the Irish Reel in all family and group Ballroom classes
13th Wear something green and kick up your heels with the Line Dancing Leprechauns.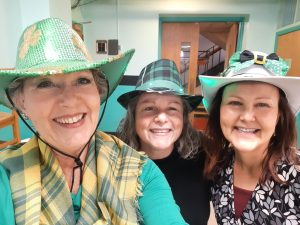 February
Love and Valentine themed Line dances.
13th Wear Red and Celebrate Valentine's Day with the Boot Scootin' Line Dancers.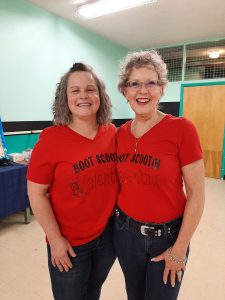 5th International Dance Teacher's Association London, UK Seminar
January
9th Winter Group classes and private lessons restart.
Winter and Valentine themed Line dances start.