LINE DANCE IS FUN…GREAT EXERCISE…AND YOU DON'T REQUIRE A PARTNER!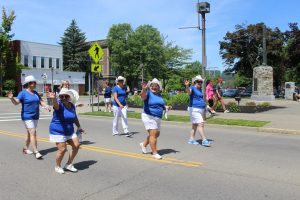 Corning Ballroom's Beginner Line dance classes are based mainly in the Country & Western tradition.
Dances are performed in lines to a set pattern and piece of music, with everyone dancing the same move at the same time.

Line Dance is all about you and your style.
Line Dance is great fun, low impact and can be danced at any age.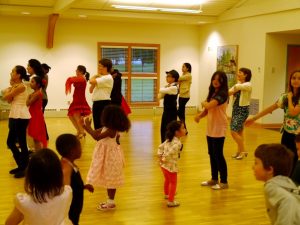 New dances are continually being added to classes, fueled by modern trends and modern music in this ever evolving genre.
 Advanced classes use mixed genre music and include new and popular dances from around the world. Dances are longer and more complex with the addition of tags, restarts, and ABC sections repeated in a random order.
Throughout the year seasonal dances and party dance workshops add interest and entertainment to all Line Dance classes.
Check out our curated selection of theme related dances which include Burns Night, Valentines Day, St Patrick's Day, Spring, Midsummer's Night, Fall, Halloween and Holiday themes.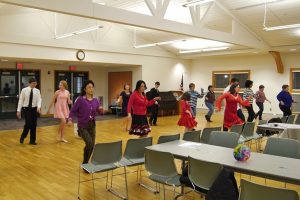 Corning Ballroom also offers Ballroom and Latin Line Dance classes for an elegant entry level introduction to Ballroom and Latin dance rhythms without a partner. Latin American Line Dance is a massive trend right now with Chachacha, Rumba, Samba and  Jive Line Dances being very popular. The class also includes  Line Waltz, Foxtrot, Tango and Quickstep dances.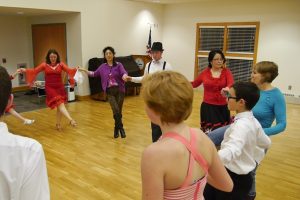 Over 110 different Line dances are taught in the 3 different classes each week .
Which dance is your favorite?